Creative Access places 800th trainee…
We are thrilled to announce that we have now placed 800 BAME candidates in 4 to 12 month internships with 300 different organisations. Over 80% of our trainees have secured employment in the creative sector at the end of their placements.
Anthony Forbes Watson, Managing Director of Pan Macmillan said: "More than half of the 13 interns we've welcomed to Pan Macmillan since 2013 have stayed and they are each paired with mentors who benefit enormously from this experience, too.  There's now intense internal competition to secure a CA intern and the general view here is that Creative Access is primarily a way of having really great people apply for jobs who might not otherwise do so, and secondly an instrument for a more diverse workforce.
Who knows what the future will bring but what I do know with utter certainty is that in three years time we will be a much more diverse, inclusive and representative community than we are today, and that's down to Creative Access:  They are simply an inspiration to us."
Julian Bellamy, Managing Director, ITV Studios: "Creative Access is an excellent way to bring people with different skills and perspectives into our business. Over the last five years we have recruited over seventy trainees in a range of teams across the UK and many of these individuals have gone on to secure full time roles with us.
We've also employed Creative Access alumni to work across the business, we're delighted to have so many rising stars in the team."
Meet our 800th intern … 
Anup Datta recently started his role as Development Assistant for ITV Studios. Anup is from a Kenyan / Indian background, and grew up in Essex considering a career as an actor. Describing his experience with Creative Access, Anup said: "I cannot say enough good things about them, they have provided me with the opportunity to work for ITV Studios, they hold events and talks with people in the industry, and their networking events are brilliant. I didn't think I've ever secure a role in TV and can honestly say I don't think I would have done so without Creative Access."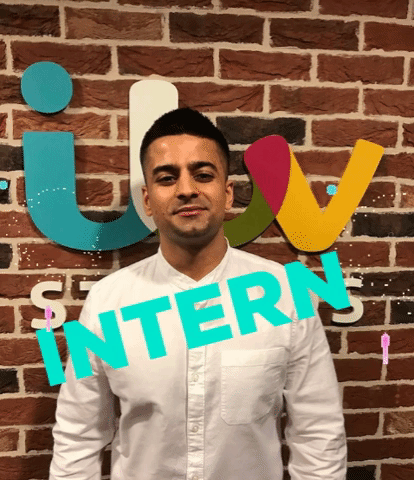 Creative Access' first ever intern, Dominic Grant, who trained on the set of KickAss 2 back in 2012 with Marv Films has just finished on Kingsman, the Golden Circle as the Post-Production Coordinator. He is currently producing his own short film.
Josie Dobrin, Chief Executive, Creative Access, said: "We are thrilled that Creative Access continues to go from strength to strength. The economic rationale for Creative Access is clear: our sector needs to diversify in order to continue to grow and succeed in serving new markets and new audiences.
Thanks to overwhelming industry support we have developed a compelling and effective model which will continue to bring under represented talent to the creative sector in order to help better reflect our society."
Thank you to all our partners who have helped us to reach this milestone. Way too many to mention, but we are so grateful to each and every one of you.